---
TD Bonnie 4pm last advisory issued - dkmac - 07-18-2010 05:22 AM






Weatherunderground products







NHC



Visible


Animated
http://www.ssd.noaa.gov/goes/flt/t1/loop-vis.html


IR AVN




Animated
http://www.ssd.noaa.gov/goes/flt/t1/loop-avn.html


IR Short




Animated
http://www.ssd.noaa.gov/goes/flt/t1/loop-ir2.html


IR DV




Animated
http://www.ssd.noaa.gov/goes/flt/t1/loop-bd.html


IR unenhanced




Animated
http://www.ssd.noaa.gov/goes/flt/t1/loop-ir4.html


JSL




Animated
http://www.ssd.noaa.gov/goes/flt/t1/loop-jsl.html


RGB




Animated
http://www.ssd.noaa.gov/goes/flt/t1/loop-rgb.html


Funktop




Animated
http://www.ssd.noaa.gov/goes/flt/t1/loop-ft.html


Rainbow




Animated
http://www.ssd.noaa.gov/goes/flt/t1/loop-rb.html


WV




Animated
http://www.ssd.noaa.gov/goes/flt/t1/loop-wv.html


From Skeeto weather http://www.skeetobiteweather.com/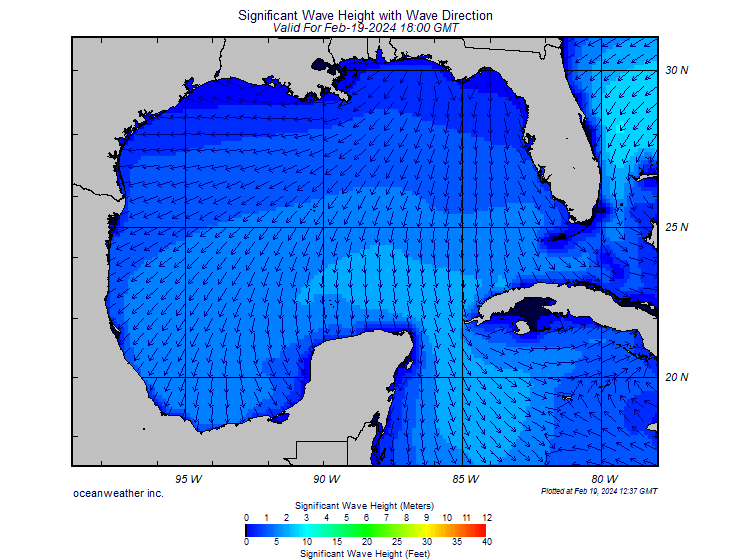 [/b][/COLOR]


South Beach webcam; also should update every second.




NWS MIAMI WFO web cam; as well updates every second.


Http://www.hardcoreweather.com
---
TD Bonnie 4pm last advisory issued - Her-icane - 07-18-2010 07:00 AM

Crown...


Quote:Tropical Weather Discussion
Issued: Sunday, July 18, 2010 645 am EDT/545 am CDT

Discussion

I am updating this discussion, so that I can discuss with you a broad area of low pressure that is located a little less than 600 miles east of the Windward Islands. Satellite imagery early this morning is producing some shower and thunderstorm activity, however, there is a lack of deep thunderstorm activity and development seems unlikely over at least the next couple of days. Environmental conditions right now are favorable in terms of wind shear, however, dry air will likely prevent development from happening today through at least Monday.

Development may become more of a concern as we head into Tuesday and Wednesday and beyond that as it pushes north of Puerto Rico and Hispaniola.



The model guidance as a whole does not forecast development, however, it keeps this system pretty robust and strong. The GFS Parallel model forecasts that this low pressure system will track across the Florida Straits on Thursday and Thursday night and into the central Gulf of Mexico by Saturday before heading for the Texas-Louisiana border next Sunday. The European model forecasts that the ridge of high pressure will break down over the southeastern United States and thus brings this system across the Louisiana coast next Sunday and Monday.

Here is my thinking this morning: I think this system has a pretty good chance of developing later this week (Probably Thursday or beyond). One caveat to this is that if this system ends up tracking right over the Greater Antilles, the development chances would drop dramatically. Looking at the upper level winds and matching it to where this system is right now, it stands to reason that this system may end up tracking over Puerto Rico before tracking north of the rest of the Greater Antilles.

Environmental conditions look favorable down the road when it gets into the Florida Straits late this weekend and then the Gulf of Mexico next weekend as a large upper level high pressure system builds and creates a favorable environment

.

This system's eventual track will largely depend on how far west a ridge of high pressure will build. The GFS model builds the high pressure system far enough west to

put the Texas coast at ri

sk; while, the European model is weaker with the high pressure system and

puts the northern and northeastern Gulf coast at risk (from Louisiana to the Florida Panhandle).



At this point, this is something to watch over the next few days and should not be something to worry about, since it has not begun to develop and probably wont for at least the next 3 to 4 days or so.
---
TD Bonnie 4pm last advisory issued - ROLLTIDE - 07-18-2010 08:59 AM


---
TD Bonnie 4pm last advisory issued - dkmac - 07-18-2010 10:02 AM

From Jeff Masters at WU:


Quote:Updated: 9:04 AM CDT on July 18, 2010
0
diggs
digg
Share A tropical wave near 18N, 60W is entering the northernmost Lesser Antilles Islands and is generating some disorganized heavy thunderstorm activity. This wave is under about 20 knots of wind shear, due to strong upper-level westerly winds. The strong upper-level winds are associated with the counter-clockwise flow of air around an upper-level cold-cored low pressure system a few hundred miles north of Puerto Rico. As the wave progresses west to west-northwest through Tuesday, thunderstorm activity will increase, due to interaction with the upper low. The rains from these thunderstorms will bring the threat of flooding to Puerto Rico on Monday, the Dominican Republic on Tuesday, and Haiti on Wednesday. The upper low will also bring high wind shear of 20 - 30 knots over the the wave on Monday and Tuesday. No development of the wave is likely until at least Thursday, when it will be over the eastern Bahamas and eastern Cuba. At that time, shear is expected to drop below 20 knots, and the wave has the potential to develop. However, none of the reliable computer models is calling for tropical cyclone development over the next seven days. I expect that this wave will eventually enter the Gulf of Mexico early next week. NHC is giving the wave a 10% chance of developing into a tropical depression by Tuesday.
---
TD Bonnie 4pm last advisory issued - ROLLTIDE - 07-18-2010 10:27 AM

...


Quote:000
NOUS42 KNHC 181515
WEATHER RECONNAISSANCE FLIGHTS
CARCAH, NATIONAL HURRICANE CENTER, MIAMI, FL.
1115 AM EDT SUN 18 JULY 2010
SUBJECT: TROPICAL CYCLONE PLAN OF THE DAY (TCPOD)
VALID 19/1100Z TO 20/1100Z JULY 2010
TCPOD NUMBER.....10-048

I. ATLANTIC REQUIREMENTS
1. NEGATIVE RECONNAISSANCE REQUIREMENTS.
2. SUCCEEDING DAY OUTLOOK: POSSIBLE LOW LEVEL
INVEST NEAR 21.0N 71.5W AT 20/1800Z. BEGIN
6-HRLY FIXES AT 21/0600Z IF SYSTEM DEVELOPS.
---
TD Bonnie 4pm last advisory issued - ROLLTIDE - 07-18-2010 10:31 AM


---
TD Bonnie 4pm last advisory issued - ROLLTIDE - 07-18-2010 12:50 PM

2pm


Quote:Place your mouse cursor over areas of interest for more information Archived Outlooks

ZCZC MIATWOAT ALL
TTAA00 KNHC DDHHMM
TROPICAL WEATHER OUTLOOK
NWS TPC/NATIONAL HURRICANE CENTER MIAMI FL
200 PM EDT SUN JUL 18 2010

FOR THE NORTH ATLANTIC...CARIBBEAN SEA AND THE GULF OF MEXICO...

1. A TROPICAL WAVE APPROACHING THE LEEWARD ISLANDS CONTINUES TO PRODUCE
DISORGANIZED SHOWERS AND THUNDERSTORMS. HOWEVER...SURFACE
PRESSURES REMAIN HIGH...AND ANY DEVELOPMENT OF THIS SYSTEM WILL BE
SLOW TO OCCUR AS IT MOVES WEST-NORTHWESTWARD AT ABOUT 15 MPH.
THERE IS A LOW CHANCE...10 PERCENT...OF THIS SYSTEM BECOMING A
TROPICAL CYCLONE DURING THE NEXT 48 HOURS. REGARDLESS OF
DEVELOPMENT...GUSTY WINDS AND LOCALLY HEAVY RAINFALL ASSOCIATED
WITH THIS SYSTEM COULD AFFECT THE LEEWARD ISLANDS...THE VIRGIN
ISLANDS...PUERTO RICO...THE DOMINICAN REPUBLIC...HAITI...AND THE
TURKS AND CAICOS ISLANDS DURING THE NEXT COUPLE OF DAYS.

ELSEWHERE...TROPICAL CYCLONE FORMATION IS NOT EXPECTED DURING THE
NEXT 48 HOURS

$$
FORECASTER BRENNAN
---
TD Bonnie 4pm last advisory issued - richardginn - 07-18-2010 05:55 PM

Too much land now imo on that system to keep it from forming into something good.

It needs to move further away from land.


---
TD Bonnie 4pm last advisory issued - vampgrrl - 07-18-2010 06:09 PM

Awesome. That one model has it hitting on the LA/MS border this early which means...it could make landfall ANYWHERE else, except right there.*tt2


---
TD Bonnie 4pm last advisory issued - SETXCowboy - 07-18-2010 06:26 PM

The crown article posted said TX/LA Border....Every storm this year so far it said the same thing.


---