08-23-2020, 09:20 AM
ROLLTIDE
Administrator


Posts: 71,640
Joined: Apr 2004
Reputation: 10
RE: TROPICAL STORM LAURA
---
Twitter updates we will follow you back
http://twitter.com/Hardcoreweather
Now on Facebook We will like you back

http://www.facebook.com/pages/Hardcorewe...466?v=wall
08-23-2020, 09:55 AM
ROLLTIDE
Administrator


Posts: 71,640
Joined: Apr 2004
Reputation: 10
RE: TROPICAL STORM LAURA
[b]11:00 AM EDT Sun Aug 23
[/b]
Location:
19.2°N 73.2°W
Moving:
WNW at 21 mph
Min pressure:
1004 mb
Max sustained:
50 mph
08-23-2020, 09:58 AM
ROLLTIDE
Administrator


Posts: 71,640
Joined: Apr 2004
Reputation: 10
RE: TROPICAL STORM LAURA
Tropical Storm Laura Discussion Number 15
NWS National Hurricane Center Miami FL AL132020
1100 AM EDT Sun Aug 23 2020

Laura continues to produce a large area of deep convection to the
south and southeast of the estimated center location. The center
has not been easy to locate this morning, but the low-cloud motions
seen in GOES-16 one-minute visible imagery, along with surface
observations, suggest that the center is just west of the west coast
of Haiti. Data from a NOAA P-3 aircraft that has flown a
tail-Doppler radar mission along the southern and northern coasts of
Hispaniola this morning found maximum winds of 40-45 kt, so the
initial intensity has been set at 45 kt. Little change in strength
is expected during the next 36 hours while Laura moves near or over
Cuba. When the center of Laura emerges over the Gulf of Mexico
Monday night, the upper-level environment is expected to be
conducive for strengthening, and once the circulation recovers from
its trek over land, deepening is anticipated. Warm water and a very
favorable upper-level wind pattern are expected to allow for steady
intensification until Laura reaches the northern Gulf coast, and
with landfall expected between the 72 and 96 h forecast points, the
system could be somewhat stronger than explicitly indicated below.
The NHC intensity forecast is a blend of the SHIPS and HFIP
corrected consensus models.

Although the center of Laura was been difficult to track while it
passed over Hispaniola, the estimated motion is west-northwestward
at about 18 kt. A strong deep-layer ridge over the western
Atlantic should continue to steer Laura west-northwestward for the
next couple of days. The track guidance has continued to nudge
southward during the first 36 hours and the official forecast
has been adjusted accordingly, taking the storm closer to the
southern coast of Cuba. After that time, the ridge is forecast to
build westward over the eastern Gulf of Mexico. This pattern
should allow Laura to maintain a west-northwestward motion until it
approaches the central Gulf, where a northwestward motion is
expected to begin as the storm nears the western periphery of
the ridge. The dynamical models have trended toward stronger
ridging over the eastern Gulf, resulting in a westward shift in
the guidance. The NHC track forecast has been moved westward at
72-96 hours, and lies between the GFS and ECMWF solutions. Users are
reminded to not to focus on the exact details of the track forecast
at the longer range as future adjustments will likely be required,
and storm hazards will extend far from the center.

Key Messages:

1. Tropical storm conditions are expected across portions of the
Dominican Republic and Haiti, the Turks and Caicos, the southeastern
Bahamas, and Cuba through Monday. Heavy rainfall is likely across
these areas and could cause mudslides and life-threatening flash and
urban flooding.

2. Tropical storm conditions are possible over the central Bahamas
and Andros Island tonight and Monday, and in the Florida Keys on
Monday.

3. While the details of the long-range track and intensity forecasts
remain uncertain, Laura is forecast to strengthen over the Gulf of
Mexico and there is an increasing risk of storm surge, rainfall, and
wind impacts along portions of the U.S. Gulf Coast by the middle of
the week. This could result in a prolonged period of hazardous
weather for areas that are likely to be affected by Marco earlier in
the week. Interests along the Gulf Coast should monitor the progress
of Laura and Marco and updates to the forecast during the next few
days.

FORECAST POSITIONS AND MAX WINDS

INIT 23/1500Z 19.2N 73.2W 45 KT 50 MPH
12H 24/0000Z 20.3N 76.0W 45 KT 50 MPH...INLAND
24H 24/1200Z 21.6N 79.9W 45 KT 50 MPH...NEAR CUBA
36H 25/0000Z 22.9N 83.2W 45 KT 50 MPH...INLAND
48H 25/1200Z 24.1N 86.2W 50 KT 60 MPH...OVER WATER
60H 26/0000Z 25.3N 88.9W 65 KT 75 MPH
72H 26/1200Z 26.8N 91.4W 80 KT 90 MPH
96H 27/1200Z 30.9N 94.0W 85 KT 100 MPH...INLAND
120H 28/1200Z 35.7N 92.8W 30 KT 35 MPH...INLAND

$$
---
Twitter updates we will follow you back
http://twitter.com/Hardcoreweather
Now on Facebook We will like you back

http://www.facebook.com/pages/Hardcorewe...466?v=wall
08-23-2020, 01:53 PM
jess
Cat 5


Posts: 2,397
Joined: Aug 2009
Reputation: 2
RE: TROPICAL STORM LAURA
I'm watching this one closely. With the distance, anticipated strengthening of the high, and current model runs, it could be in my backyard early Thursday.
08-23-2020, 05:10 PM
Alex
Super Moderator


Posts: 2,255
Joined: Apr 2004
Reputation: 2
RE: TROPICAL STORM LAURA
The center of T.S. Laura is making landfall in southeastern Cuba atm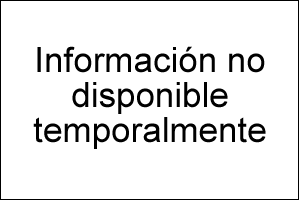 ---
AARoads
08-25-2020, 08:21 PM
RE: Hurricane LAURA
Any one here from the Houston area? Is it mayhem yet?
---
Crazy Dale

The nine scariest words in the english language: "I'm from the government and I'm here to help." -Ronald Reagan
08-25-2020, 09:03 PM
jess
Cat 5


Posts: 2,397
Joined: Aug 2009
Reputation: 2
RE: TROPICAL STORM LAURA
(08-25-2020 08:21 PM)

SevereWxEnthusiast Wrote: Any one here from the Houston area? Is it mayhem yet?
About 80 miles east. Houston is a shelter in place city, since they found they can't get them out in time. Locally, all counties have mandatory evacuations, which from watching them today, they are orderly, with little congestion.
08-25-2020, 09:10 PM
(This post was last modified: 08-25-2020 09:13 PM by Nolaken.)
Nolaken
Cat 3


Posts: 144
Joined: Aug 2006
Reputation: 2
RE: HURRICANE LAURA
BULLETIN
Hurricane Laura Intermediate Advisory Number 24A
NWS National Hurricane Center Miami FL AL132020
700 PM CDT Tue Aug 25 2020
...LAURA STRENGTHENING OVER THE CENTRAL GULF OF MEXICO...
SUMMARY OF 700 PM CDT...0000 UTC...INFORMATION
----------------------------------------------
LOCATION...25.0N 89.0W
ABOUT 435 MI...700 KM SE OF LAKE CHARLES LOUISIANA
ABOUT 465 MI...745 KM SE OF GALVESTON TEXAS
MAXIMUM SUSTAINED WINDS...85 MPH...140 KM/H
PRESENT MOVEMENT...WNW OR 300 DEGREES AT 17 MPH...28 KM/H
MINIMUM CENTRAL PRESSURE...983 MB...29.03 INCHES
---
08-26-2020, 04:42 AM
ROLLTIDE
Administrator


Posts: 71,640
Joined: Apr 2004
Reputation: 10
RE: HURRICANE LAURA
.LAURA EXPECTED TO RAPIDLY STRENGTHEN TO A CATEGORY 4 HURRICANE...
...FORECAST TO PRODUCE A LIFE-THREATENING STORM SURGE, EXTREME
WINDS, AND FLASH FLOODING OVER EASTERN TEXAS AND LOUISIANA LATER
TODAY...
08-26-2020, 04:43 AM
ROLLTIDE
Administrator


Posts: 71,640
Joined: Apr 2004
Reputation: 10
RE: HURRICANE LAURA
4AM
Quote: 855
WTNT43 KNHC 260858
TCDAT3

Hurricane Laura Discussion Number 26
NWS National Hurricane Center Miami FL AL132020
400 AM CDT Wed Aug 26 2020

Satellite images indicate that Laura has become a formidable
hurricane since yesterday evening. Deep convection has intensified
and become more symmetric, with an eye now trying to clear out. An
earlier Air Force Hurricane Hunter mission found flight-level winds
of 104 kt, along with peak SFMR values of 86 kt, which supported the
90-kt intensity on the intermediate advisory. Since that time,
however, the cloud pattern has only continued to improve, so the
initial wind speed is set to 95 kt for this advisory. Notably, the
aircraft also recorded that the extent of the hurricane-force winds
have increased substantially northeast of the center. A pair of
Hurricane Hunter planes should be in the area within a couple of
hours.

The hurricane has intensified a remarkable 40 kt during the past 24
hours, and there are no signs it will stop soon, with shear
remaining low-to-moderate over the deep warm waters of the central
Gulf of Mexico. Guidance is noticeably higher than before, so the
new peak intensity will be raised to 115 kt, and some models are
even a little higher. Increasing shear is expected to slightly
weaken the hurricane close to landfall, so the new forecast keeps
the previous 105-kt intensity near the coast. Laura will
weaken rapidly after landfall, but it will likely bring
hurricane-force winds well inland over western Louisiana and
eastern Texas. In the extended range, there is some chance that
Laura re-intensifies as a tropical cyclone off the Mid-Atlantic
coast, instead of becoming part of a frontal system, but for now
the forecast will stay extratropical at 96 hours and beyond.

Recent satellite shows that Laura has turned northwestward, now
estimated at 13 kt. There are no substantial changes to the track
forecast to report. The hurricane should gradually turn toward the
northwest and north over the next day or two as it moves around the
western periphery of a mid-level high. The models are in very good
agreement on the center of Laura moving into extreme southwestern
Louisiana or southeastern Texas in about 24 hours, so no changes
were made to the previous NHC forecast. Later in the forecast period
the weakened cyclone should turn toward the east-northeast and move
with increasing forward speed while embedded within the mid-latitude
westerlies. The official track forecast is shifted southward at
longer range, not too far from the latest consensus track model
predictions.

It should be mentioned Laura is now a large hurricane, and wind,
storm surge, and rainfall hazards will extend far from the center.
Do not use the cone graphic for any representation of these hazards,
it is just for the center uncertainty.

Key Messages:

1. Life-threatening storm surge with large and dangerous waves is
expected to produce potentially catastrophic damage from San Luis
Pass, Texas, to the Mouth of the Mississippi River, including areas
inside the Port Arthur Hurricane Flood Protection system. This surge
could penetrate up to 30 miles inland from the immediate coastline
in southwestern Louisiana and southeastern Texas. Actions to protect
life and property should be rushed to completion as water levels
will begin to rise later today.

2. Hurricane-force winds are expected tonight in the warning area
from San Luis Pass, Texas, to west of Morgan City, Louisiana, and
the strongest winds associated with Laura's eyewall will occur
somewhere within this area. Hurricane-force winds and widespread
damaging wind gusts are also expected to spread well inland into
portions of eastern Texas and western Louisiana early Thursday.

3. Widespread flash flooding along small streams, urban areas, and
roadways is expected to begin this afternoon into Thursday from far
eastern Texas, across Louisiana and Arkansas. This will also lead
to minor to isolated moderate freshwater river flooding. The heavy
rainfall threat and localized flash and urban flooding potential
will spread northeastward into the middle-Mississippi, lower Ohio
and Tennessee Valleys Friday night and Saturday.


FORECAST POSITIONS AND MAX WINDS

INIT 26/0900Z 26.1N 90.7W 95 KT 110 MPH
12H 26/1800Z 27.4N 92.4W 115 KT 130 MPH
24H 27/0600Z 29.7N 93.5W 105 KT 120 MPH...NEAR COAST
36H 27/1800Z 32.4N 93.7W 50 KT 60 MPH...INLAND
48H 28/0600Z 34.8N 92.9W 30 KT 35 MPH...INLAND
60H 28/1800Z 36.4N 91.0W 25 KT 30 MPH...INLAND
72H 29/0600Z 37.3N 87.3W 30 KT 35 MPH...INLAND
96H 30/0600Z 38.0N 74.5W 35 KT 40 MPH...POST-TROP/EXTRATROP
120H 31/0600Z 44.0N 60.0W 45 KT 50 MPH...POST-TROP/EXTRATROP

$$
Forecaster Blake
---
Twitter updates we will follow you back
http://twitter.com/Hardcoreweather
Now on Facebook We will like you back

http://www.facebook.com/pages/Hardcorewe...466?v=wall
User(s) browsing this thread: 1 Guest(s)